DAVAO CITY — The bustling streets collectively known as the Kadayawan Route have, for generations, symbolized celebrations and a fusion of old and contemporary cultures in Davao City.
But as Davao looks to attain a more streamlined urban aesthetic, it dreams of a cityscape devoid of the tangled maze of overhead cables that has ruined its streets. This dream continues to move closer to reality, thanks to the sustained collaboration between the city's leadership and its primary electricity distributor, the Aboitiz-led Davao Light and Power Co. Inc.
A recent visit to the project by Power Philippines showed that the city's Underground Cabling Project (UCP) is now at a 25% completion rate.
The transformation is tangible for Davaoeños and frequent city visitors. The skies above C.M. Recto Street and San Pedro Street no longer resemble a labyrinth of wires; instead, a clear blue expanse now unveils the city's architectural splendor.
The Kadayawan Route, named after the city's annual Thanksgiving festival, covers major thoroughfares like C.M. Recto, San Pedro, R. Magsaysay Avenue, and streets such as C. Bangoy Sr., Bonifacio, and Pelayo.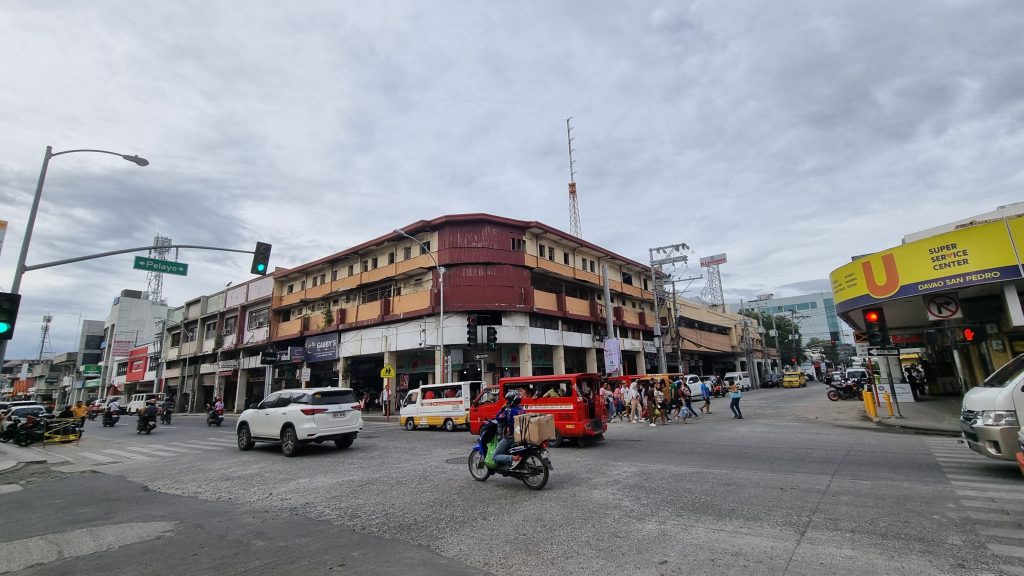 The transition from overhead cables to underground systems transcends mere aesthetics; it's a strategic investment in the city's future infrastructure. The next step in this transformation focuses on Ramon Magsaysay Avenue, with Phases 1 and 2 slated for completion between 2024 and 2025.
This will be followed by the conversion of Ponciano and Pelayo Streets, and Quirino Avenue, with an ambitious target for completion within the decade.
The force that initiated this transformation was the Davao City government's 2017 ordinance. The decree mandated the transition from overhead to underground cabling systems, marking a decisive stride toward modern urban development. This measure was subsequently expanded through City Ordinance No. 0152-17 Series of 2017.
In a show of support, Davao Light has earmarked an annual budget of P200 million to P250 million from its P2.4-billion capital expenditure, exclusively dedicated to the UCP.
The continuing transformation has brought a renewed sense of optimism in Davao City.
A resident of C.M. Recto Street and a pioneer of the city's Underground Cabling Project, Jesse Pizarro Boga, perceives the transformation as both symbolic and pragmatic. "It signifies order amidst the bustling downtown commotion. It's a reassuring sign of organized services, ready to stand resilient even in challenging times," he said.
In a statement, Mayor Sebastian "Baste" Z. Duterte said he envisions this initiative as pivotal to Davao's future. "It's not just about enhancing the skyline. It's a step toward safer streets, fortified power, and telecommunication services, and positioning Davao as a magnetic hub for tourism and business," he said.
John Carlo B. Tria, President of the Davao City Chamber of Commerce and Industry Inc., envisions a safer and more appealing business landscape devoid of visual disturbances. "Establishments in these areas stand to benefit directly from a distraction-free environment, eliminating potential hazards," he said.
Beyond the immediate visual enhancements and spacious pathways, the project yields a cascade of enduring advantages. Reduced power pilferage, minimized risk of emergency power interruptions, and mitigation of hazards like fires and accidents are among these benefits.
"Gone are the worries of disruptions during extreme weather. And there's an inherent harmony in this change, making city life feel a tad more serene," Boga mused, echoing a sentiment shared by numerous residents.
Davao Light project lead and design Engineer Prince Rainier Yamyamin said the company has meticulously executed the transition from overhead to underground systems.
Their approach employs a "semi-direct" burying method. The process involves excavating parts of the road, laying conduits, and inserting primary and secondary cables beneath sidewalks.
"Transferring the wires underground using conduits means we excavate, lay out the conduits, then insert the cables for the primary lines along the road and secondary electric lines along the sidewalks," Yamyamin said.
Noteworthy is the resilience of these subterranean cables. "Our cables are designed to withstand low-level flooding. The wires can also withstand other common causes of damage, including fire and even rats," he said.
The roadmap for the UCP is poised for broader coverage. Following successes on C.M. Recto Street and San Pedro Street, the immediate spotlight falls on R. Magsaysay Avenue.
The initial segment, from the Philippine Post Office to Suazo Street, is already 51% complete. Davao Light anticipates the segment's conclusion by the first quarter of the forthcoming year. Subsequent phases will witness the transformation of C. Bangoy Street, Pelayo Street, Bonifacio Street, and Quirino Avenue.
Davao Light has set its sights on an ambitious yet prudent timeline. Barring major problems, the company said it remains on track in its pursuit of realizing a cable-free Kadayawan Route by 2029.
This transformation, it said, not only redefines the city's skyline but also sets a precedent – or a new standard – for urban development in the Philippines and even abroad.
---
---