The good news is that residential consumers are paying 18 percent lower since 2012 and 8 percent below their global counterparts.
According to a survey done by Australian-based consulting firm International Energy Consultants (IEC), Meralco's tariffs have decreased to P 7.77 per kWh in January 2018 from January 2012's price point of P 9.57 per kWh.
The bad news is we're still the third highest electricity rates in Asia behind Japan and Singapore.
Japan and Singapore were reported to be among the top Asian countries with the highest    electricity rates, placing Meralco's average tariff 24th highest out of 46 markets surveyed.
IEC Managing Director Dr. John Morris noted however that Meralco's numbers are among the "most reasonable" he's seen despite fluctuating fuel and gas prices globally in recent years.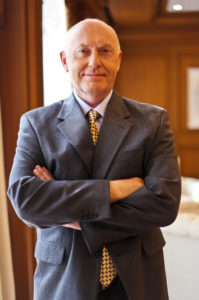 Dr. John Morris, Managing Director of consultancy firm International Energy Consultants
"This is an excellent outcome for consumers, considering that the Luzon power market is unsubsidized and the majority of electricity is produced using imported fuel. In Peso terms, Meralco's tariff has increased by only 3% despite twin headwinds of significant fuel price increases and a depreciating local currency," Morris said.
"All of the components of the regulated tariff of Meralco are fair and reasonable, based on comparisons with other markets and versus the true cost of electricity. Meralco continues to deliver electricity at a fair and reasonable rate," he added.
Morris attributed Meralco's performance to its efficient management of generation charges through its competitively-priced power supply agreement (PSA) contracts .
"The biggest contributor in drop in rate is generation, which fell four percent. Meralco managed generation to bring rates down," Morris said.
The study identified markets such as Thailand, Indonesia, Malaysia, Korea and Taiwan as having the lowest electricity rates due to annual subsidies amounting to $ 800 billion from their respective governments. These subsidies are in the form of cash grants, subsidized fuel or deferred expenditure.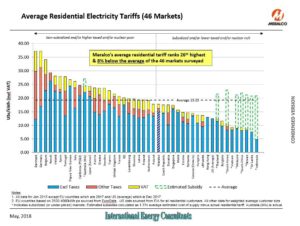 To reduce energy costs for the consumer, IEC recommended a focus in adding retail competition on top of more power generation facilities.
"Electricity tariff in Luzon will further go down should investment in new power generation be made to meet rapid demand growth, and competition at a retail level is promoted such that wholesale electricity cost reductions are fully passed on to customers," Morris said.
---
---