Households with an average consumption of 200 kWh will enjoy lower rates this February after Meralco logged a decrease in overall electricity rate, from last month's P9.4523 per kWh to P8.8623 per kWh. This is the lowest rate in 2 years.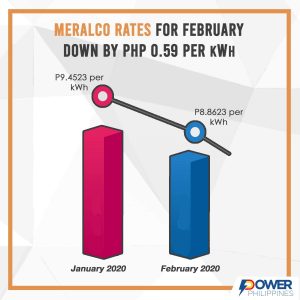 This is also lower than that of ten years ago, February 2010, which was P9.0331 per kWh. The rates decrease is partly due to lower generation charge after the implementation of new Power Supply Agreements (PSAs), which were secured after a successful competitive selection process (CSP) under the guidance of the Department of Energy (DOE) and the expeditious provisional approval of the Energy Regulatory Commission (ERC).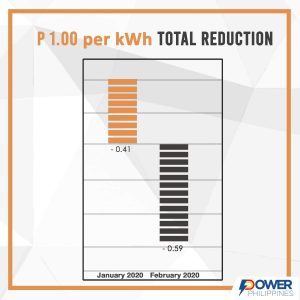 To add to these, the new PSAs' rate of 4.04 per kWh is much lower compared to the generation charge rates of Independent Power Producers (IPPs) and old PSAs.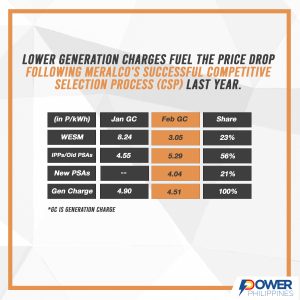 ---
---