The Manila Electric Co. (Meralco) is urging its customers to practice electrical safety tips at home before leaving town for the Holy Week break.
"We encourage our customers to heed electrical safety and efficiency measures," Meralco spokesman Joe Zaldarriaga said.
He said people should take note to keep combustible or flammable materials away from outdoor lightning or other sources of heat, and to only use light bulbs of a specified wattage.
Zaldarriaga also reminded the importance of turning off and unplugging appliances when not in use to avoid overheating, as well as avoid wasting energy consumption.
Refrigerator thermostats should also be set to a warmer setting during short term vacations, but should be turned off, empty, and the door left open to prevent molds during extended vacations.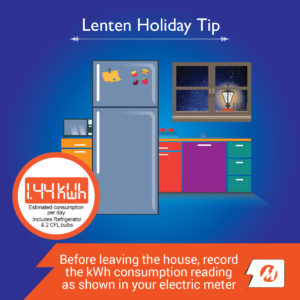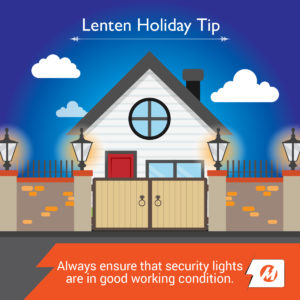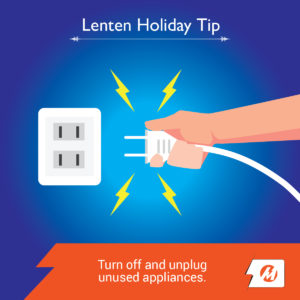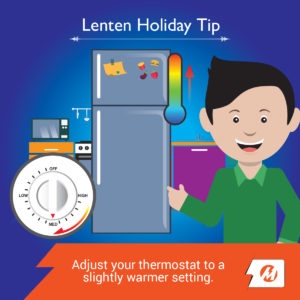 Meralco also said they are ready to provide 24/7 assistance during the Holy Week, with their personnel on standby to respond to any contingency or unexpected power interruptions.
"We are one with the nation in observing a solemn and safe Holy Week," Zaldarriaga said.
For power-related concerns, customers may get in touch with Meralco's 24-hour Call Center at 16211. They may also send their reports via Meralco's Facebook (www.facebook.com/meralco) and Twitter (@meralco) accounts.
---
---